Hi all, been poking around here on & off for a while, heres what I've got going....

1973 Datsun 1200 project - never had AC but will now. I bought a few components & am trying to figure out what my next steps need to be.

Here's the pieces - Hitachi MJ167-4PD, new OEM NOS for datsun/Nissan 310's & 280Z cars I think, maybe a few other models...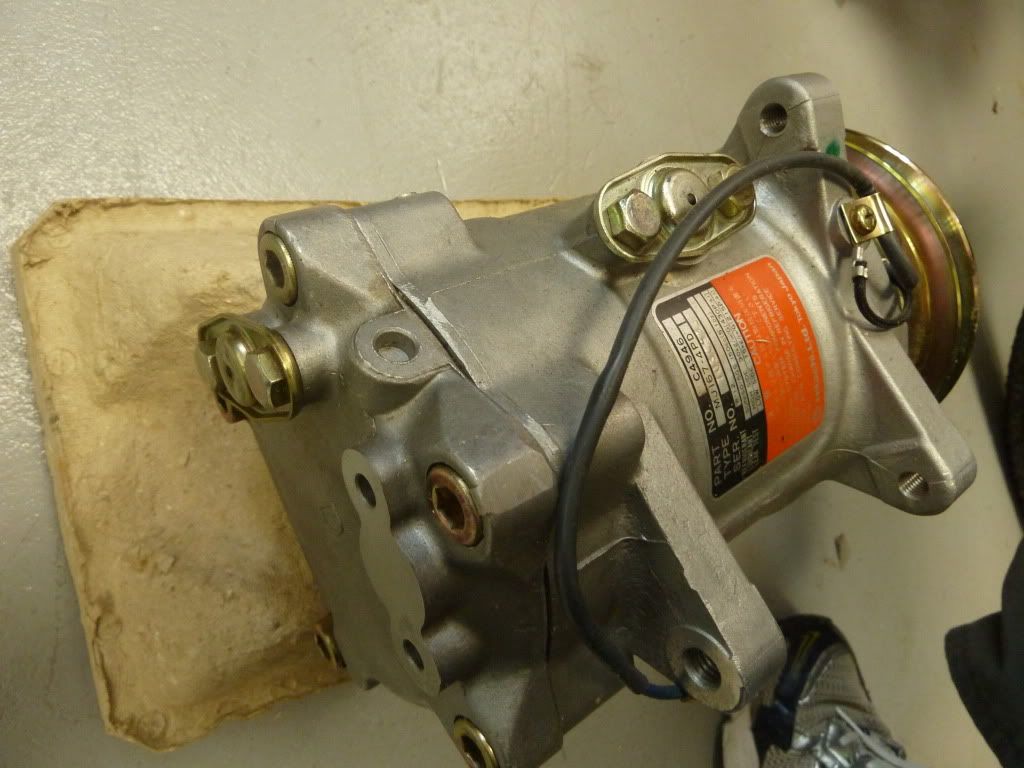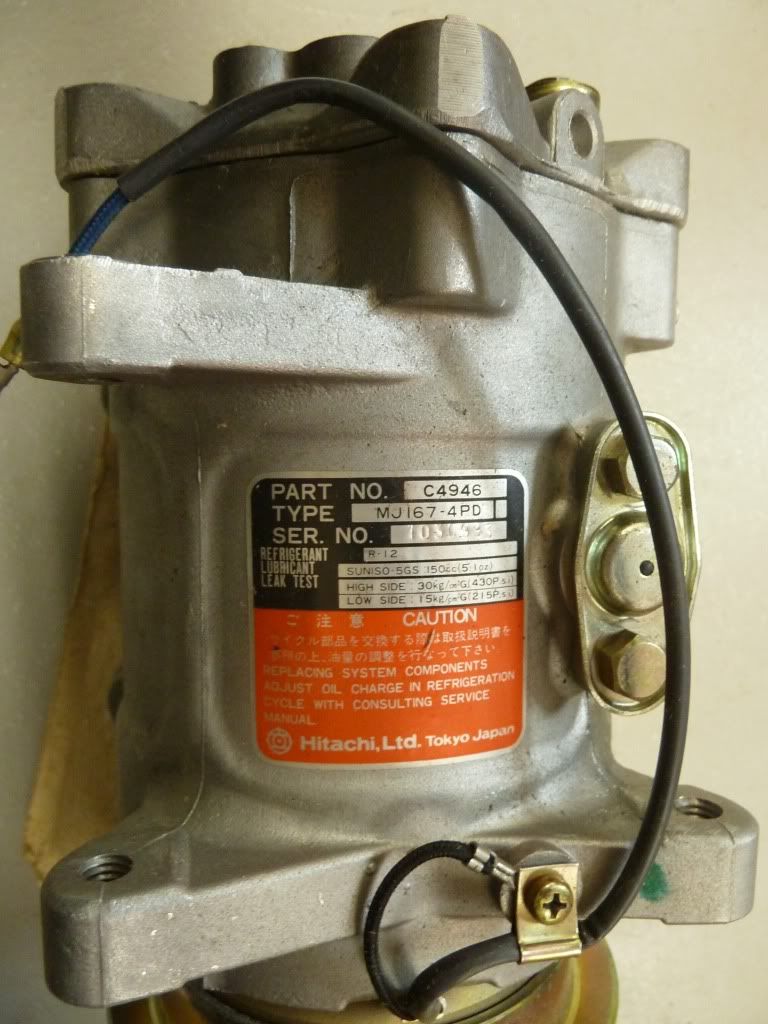 the condensor - a American Condenser P40225P aux condenser for Caravan/Voyager rear AC setup's - really small to fit behind core support of car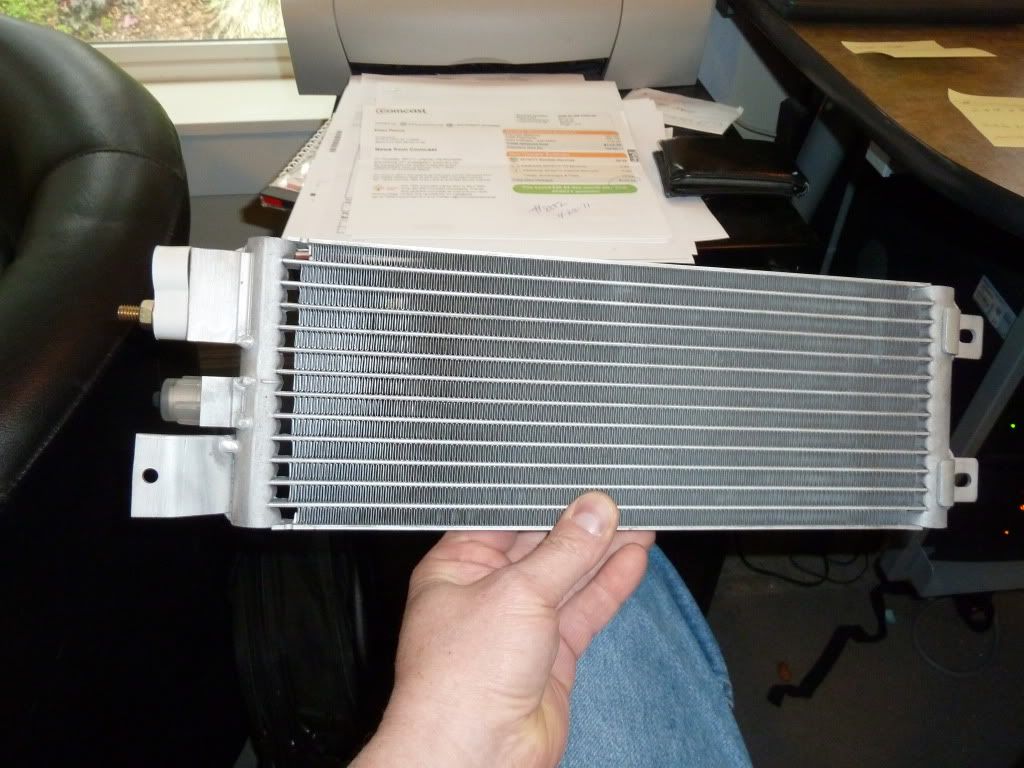 Hot rod Components Model 7072 underdash Evap unit w/blower - is that an expansion valve on the side of the unit? (probably a dumb question...)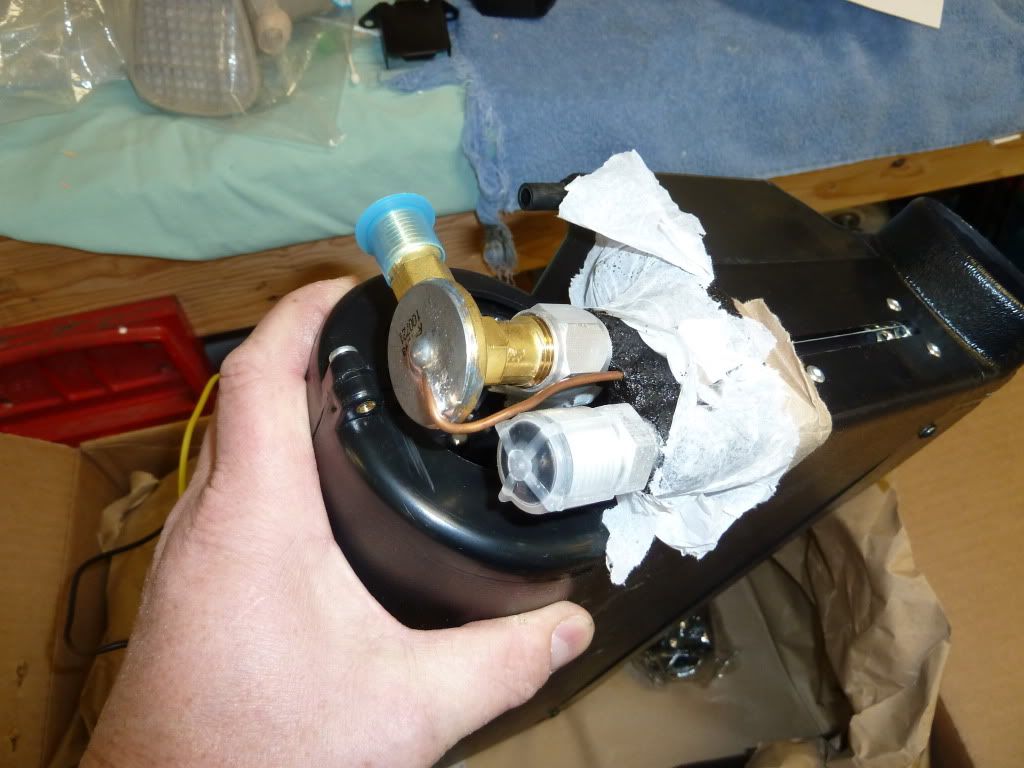 heres where the condenser will fi - blue tape on core support...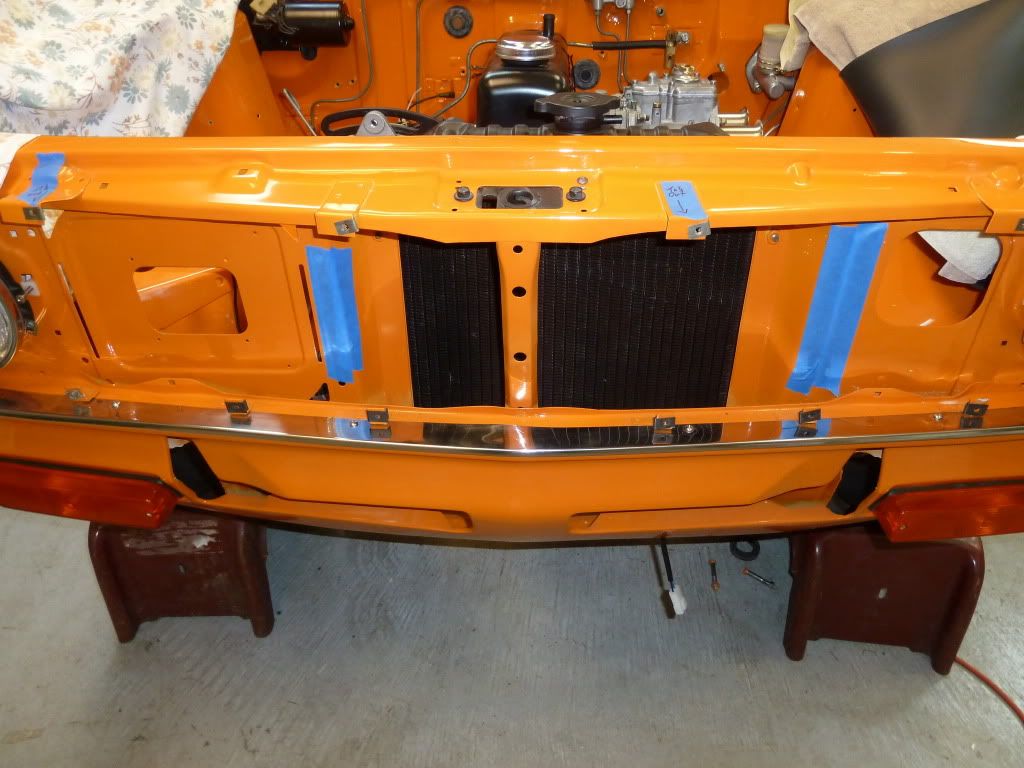 fittings I took off a 280Z, late 70's I think in the wrecking yard, they look exact to the compressor & I was planning on taking them to a hose & tube guy to have him cut & weld new compression ends onto them & then make the hoses..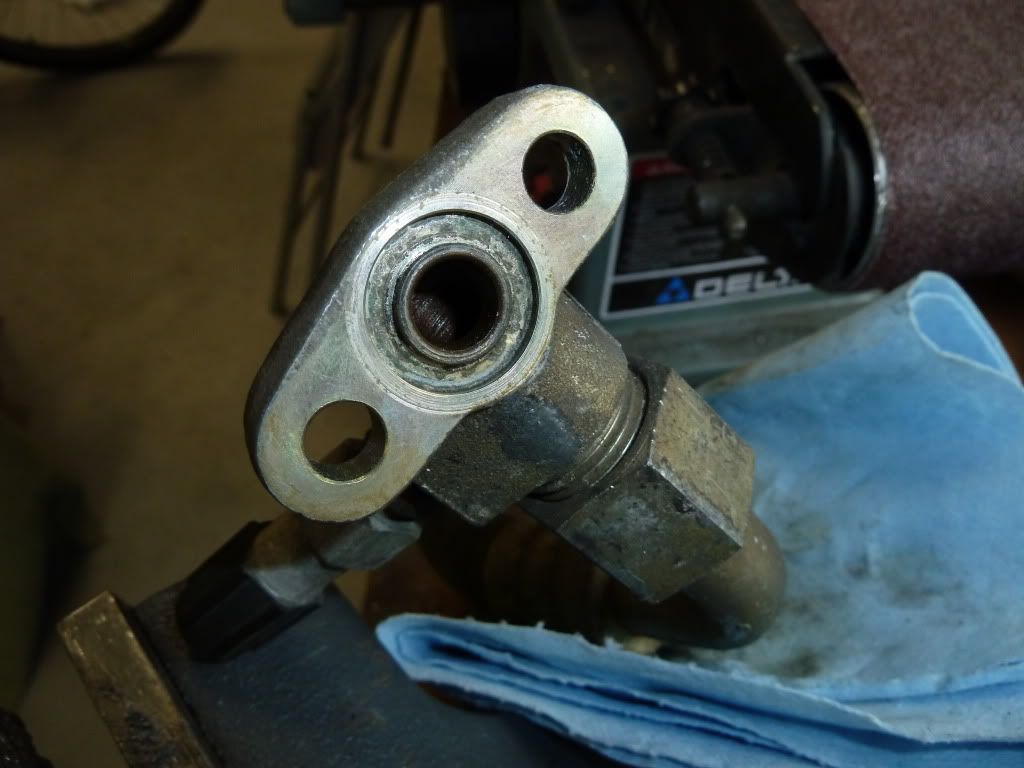 so thats what I've got, I need to get the dash installed so i can fit the evap unit then the hose routing can be figured out.

Some other questions I have are:
Is the compressor oil or refrigerant specific, if so - which ones do I use?

How do I figure out which fittings for the condenser?

Which port on the compressor & the condenser go to where to figure out the hose routing?

What type / kind of dryer do I need?

Is the condenser too small & will it need its own fan / 's ?

I'm sure there's other questions I should ask just not sure which - I need an AC guru to come over & help me figure this out, anyone in seattle

?

BTW - here's a computer case fan that fits the condenser perfectly, in fact it'll take two if need be, I can buy these in 12V & was thinking this might be an option for cooling the condenser if need be, what do you guys think?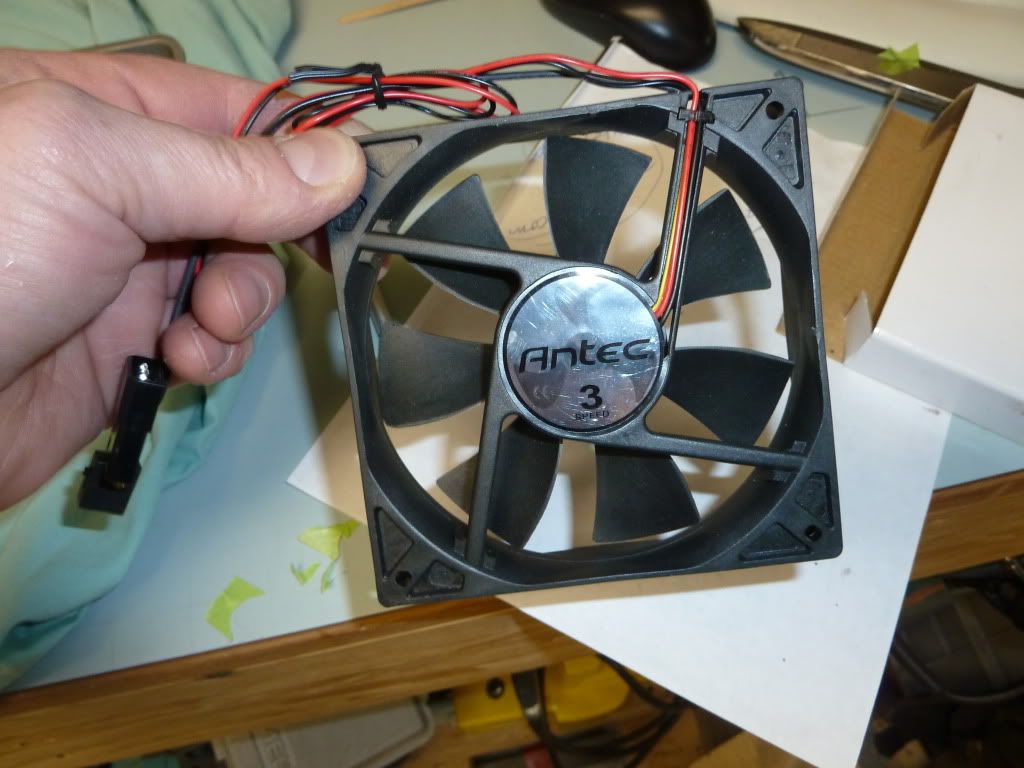 Enough for now, thanks for any help you guys can provide!

Evan



Edited: Tue April 26, 2011 at 1:34 PM by edp